Akshar Hospital is a renowned Ayurveda Hospital that offers high-quality, safe, and economical treatment for all anorectal disorders. We are known for providing one of the best fistula treatment in Bhuj, Kutch, Gujarat.
Dr. Dipesh Thacker, a leading Ayurvedic surgeon, established the hospital to promote Ayurvedic treatment, one of the world's oldest medical systems. We specialize in managing and treating acute and chronic anorectal disorders such as piles, fissures, fistulas, and abscesses.
At Akshar Hospital, we strive to provide comprehensive and effective healthcare services by combining holistic healing approaches with scientifically proven treatment protocols.
Our hospital is equipped with the most advanced diagnostic tools, cutting-edge technology, and medical equipment to enable us to achieve excellent outcomes with the least amount of side effects and recurrence possible.
Akshar Hospital is the most sought-after healthcare institution for fistula treatment in Bhuj, Kutch, Gujarat. We adhere to the highest levels of ethics and transparency and place a premium on our patients' satisfaction and safety. The majority of our patients come to us through positive word of mouth.
Dr. Dipesh Thacker
BAMS, MS – (Ayurved), Masters in Proctology
Specialization: Anorectal diseases
Experience: 8 years
Dr. Dipesh Thacker is a compassionate and patient-friendly Ayurvedic surgeon with a lot of expertise in a wide range of anorectal disorders, including fistula treatment in Bhuj.
He did his Bachelor of Ayurvedic Medicine and Surgery from Gujarat Ayurved University, Jamnagar, and Masters in Ayurved from Maharashtra University of Health Sciences, Nashik.
He then went on to pursue his Master in Proctology from the Center for Excellence in Minimal Access Surgery Training (ceMAST), Mumbai.
At Sushrut Ayurved Academy in Nadiad, he received invaluable expertise and in-depth training by treating acute and chronic cases of anorectal disorders.
He currently works at Akshar Hospital, which he founded to deliver world-class treatment and serve society. He customizes ayurvedic fistula treatment in Bhuj, Kutch, Gujarat for each patient based on their unique requirements.
Through his dedication, accurate diagnosis, precise and best treatment alternatives, and favorable results, Dr. Dipesh Thacker has earned the trust of his patients. He is often invited as an operating surgeon in various conferences, camps, and other hospitals. He is recognized as a leading Ayurvedic surgeon in Bhuj, Kutch, Gujarat.
Read on to understand what fistula is and the treatment options available.
Fistula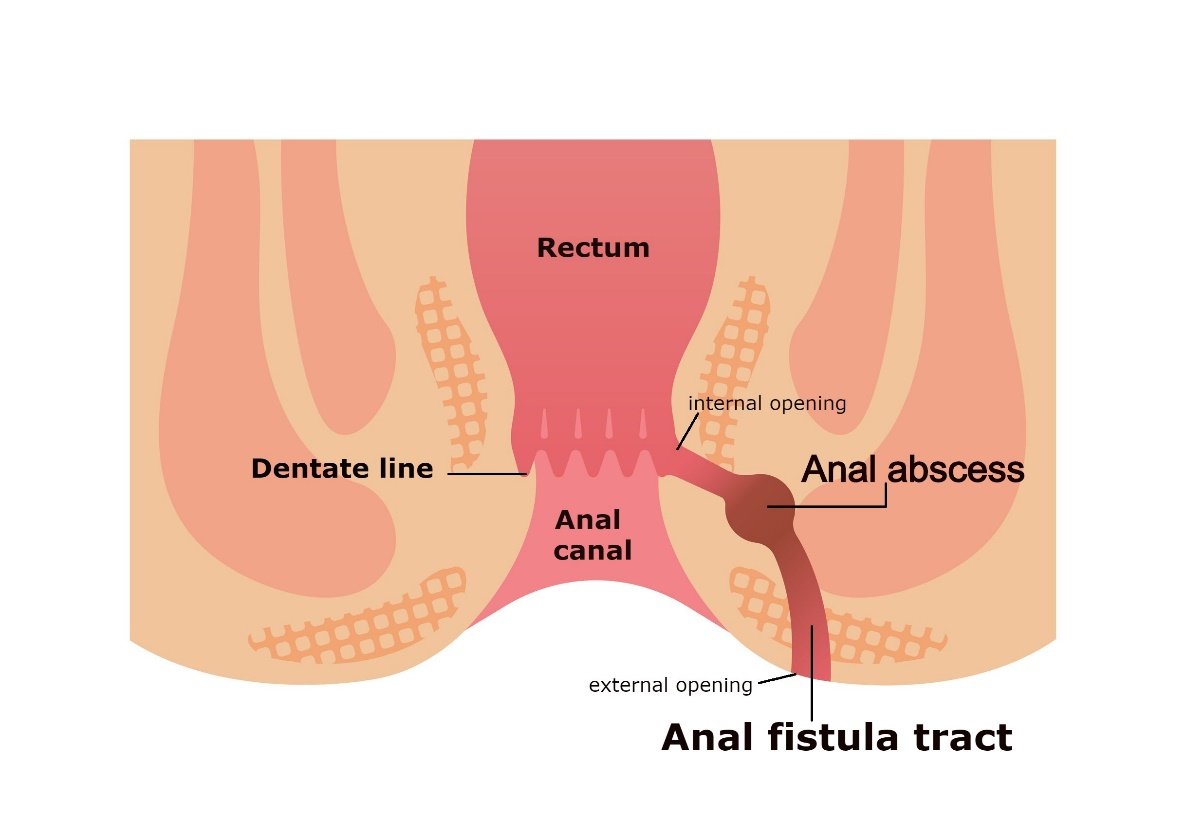 A fistula, also known as bhagandara, is a tunnel with an internal opening in the anal canal, mostly on the dentate line and the external opening in the skin around the anus. A chronic fissure in ano or previous anorectal abscess are the common causes of an anal fistula. You will require surgery as the fistula rarely heal if left untreated.
At Akshar Hospital, we provide one of the best fistula treatment in Bhuj, Kutch, Gujarat. Dr. Dipesh Thacker is well-versed in all treatment modalities and recommends the most effective treatment depending on the severity of the condition.
What are the different types of anal fistula?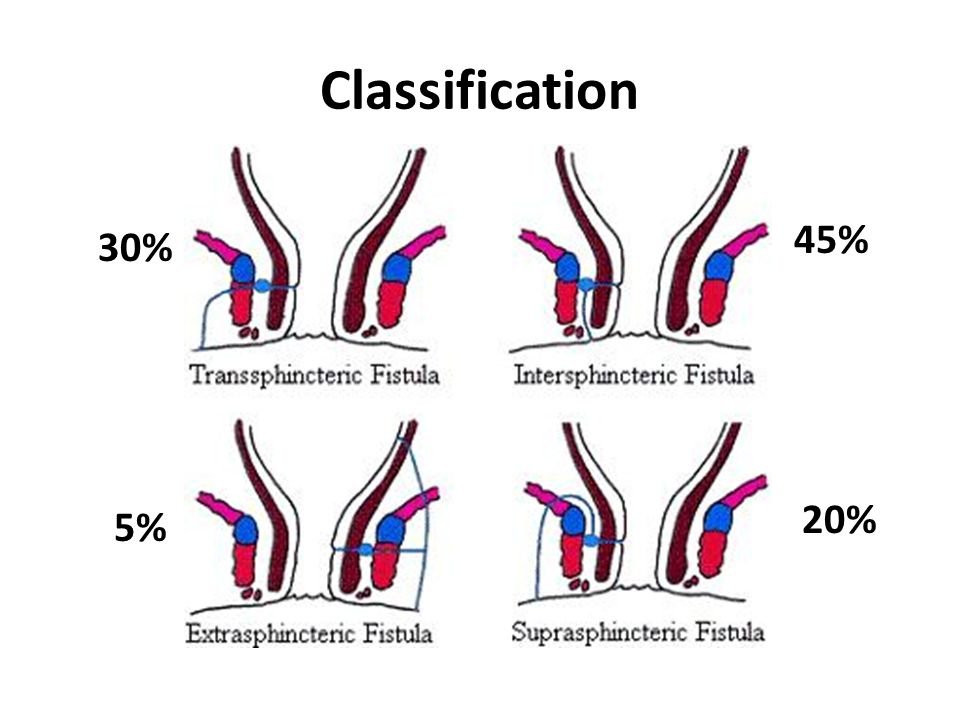 The classification of a fistula is crucial in assisting a surgeon in making treatment decisions. There are four types of fistulas:
Inter sphincteric fistula – It is the most common and accounts for approximately 70% of all fistulas. It occurs between the external and internal sphincter, which is the muscle that allows us to control our feces.
Trans sphincteric fistula - Ischio rectal abscesses cause trans sphincteric fistulas, which have a tract that extends across the external sphincter. They account for about 25% of all fistulas.
Supra sphincteric fistula – It occurs due to supra levator abscesses. Supra-sphincteric fistula passes through the levator ani muscle, above the puborectalis muscle, and enters the inter-sphincteric space. They account for around 5% of all fistulas.
Extra sphincteric fistula - The anal canal and sphincter mechanism are bypassed by extra sphincteric fistulas. It is the least common, accounting for less than 1% of all fistulas.
Further, fistula In Ano is divided into 16 subtypes:
Inter Sphincteric Fistula – 6 subtypes
Trans Sphincteric Fistula – 2 subtypes
Supra Sphincteric Fistula – 2 subtypes
Extra Sphincteric Fistula – 6 subtypes
Dr. Dipesh Thacker is an expert in treating all types of fistulas. He treats patients from all over Gujarat.
What are the causes of fistulas?
Anal fistulas occur when an anal abscess becomes chronic. An abscess is a cavity of infected fluid and pus. If an abscess hasn't healed entirely or the contaminated fluid has not been completely drained, a fistula can form.
Also, an anal fistula is a common complication of diseases that cause intestinal inflammation, such as:
Irritable bowel syndrome (IBS)
Diverticulitis
Ulcerative colitis
Crohn's disease
What are the symptoms of fistula?
Pus discharge
Small boil-like swelling in the periphery of the anus
Rope like feeling in the fistulous track
Pain when the discharge is blocked, and the pus has accumulated in the tract
Diagnosis of fistula
Dr. Dipesh Thacker will diagnose the fistula by examining the area around the anus and can also use a fistula probe to explore it. The narrow instrument can help in finding both openings of the fistula.
Fistula treatment in Bhuj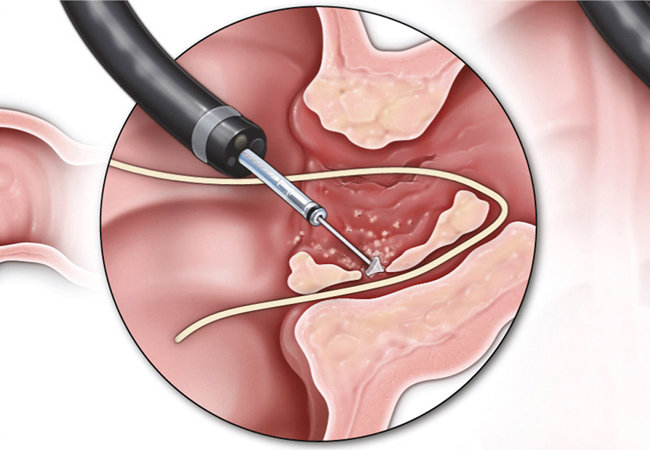 Dr. Dipesh Thacker is known for his exceptional fistula treatment in Bhuj, Kutch, Gujarat. He provides individualized care and is experienced in all treatment modalities, including fistulectomy, fistulotomy, LIFT, VAAFT, and kshara sutra.
Fistulectomy - A fistulectomy is a surgical technique in which a fistulous tract is entirely cut off and removed.
Fistulotomy – During fistulotomy, Dr. Dipesh Thacker will open and drain the fistula to help it heal.
LIFT - LIFT is a novel technique to treat fistula. It involves closing the internal opening securely and removing contaminated cryptoglandular tissue using the intersphincteric approach. The fistula treatment cost in Bhuj for this procedure is comparatively more.
VAAFT – It is an innovative minimally invasive and sphincter-saving approach for treating complex anal fistulas. The direct visualization of the fistula tract and internal opening is the key characteristic of this approach.
Kshara sutra – It is a minimal invasive ayurvedic surgical procedure for the management of anal fistula. The surgeon inserts the kshara sutra into the fistula, and ties both ends together. It cuts and heals the tract gradually. The kshara sutra may be changed periodically depending on the extent of the damage and length of the tract.
Why choose Akshar Hospital for fistula treatment in Bhuj?
Our premium hospital is counted among the top healthcare centers for fistula treatment in Bhuj, Kutch Gujarat. It is equipped with ultra-modern diagnostic and surgical equipment.
Here you can avail the latest treatment modalities for all anorectal disorders.
Dr. Dipesh Thacker, our founder, and distinguished Ayurvedic surgeon has years of experience and expertise in treating various anorectal problems. He specializes in ayurvedic and other surgical modalities and provides one of the best fistula treatments in Bhuj, Kutch, Gujarat.
Also, the fistula treatment cost in Bhuj at our hospital is very reasonable compared to other hospitals in the city. You can even pay your bill through digital or wallet payment.
Akshar Hospital offers a private recovery room, 24/7 water supply, electricity back-up, CCTV surveillance, and free Wi-Fi.
Fistula does not heal on their own and require surgery. If the fistula tract is left untreated for an extended length of time, it may develop a malignancy. The majority of fistulas are easy to treat.